Digital Transformation
Solving business problems with technology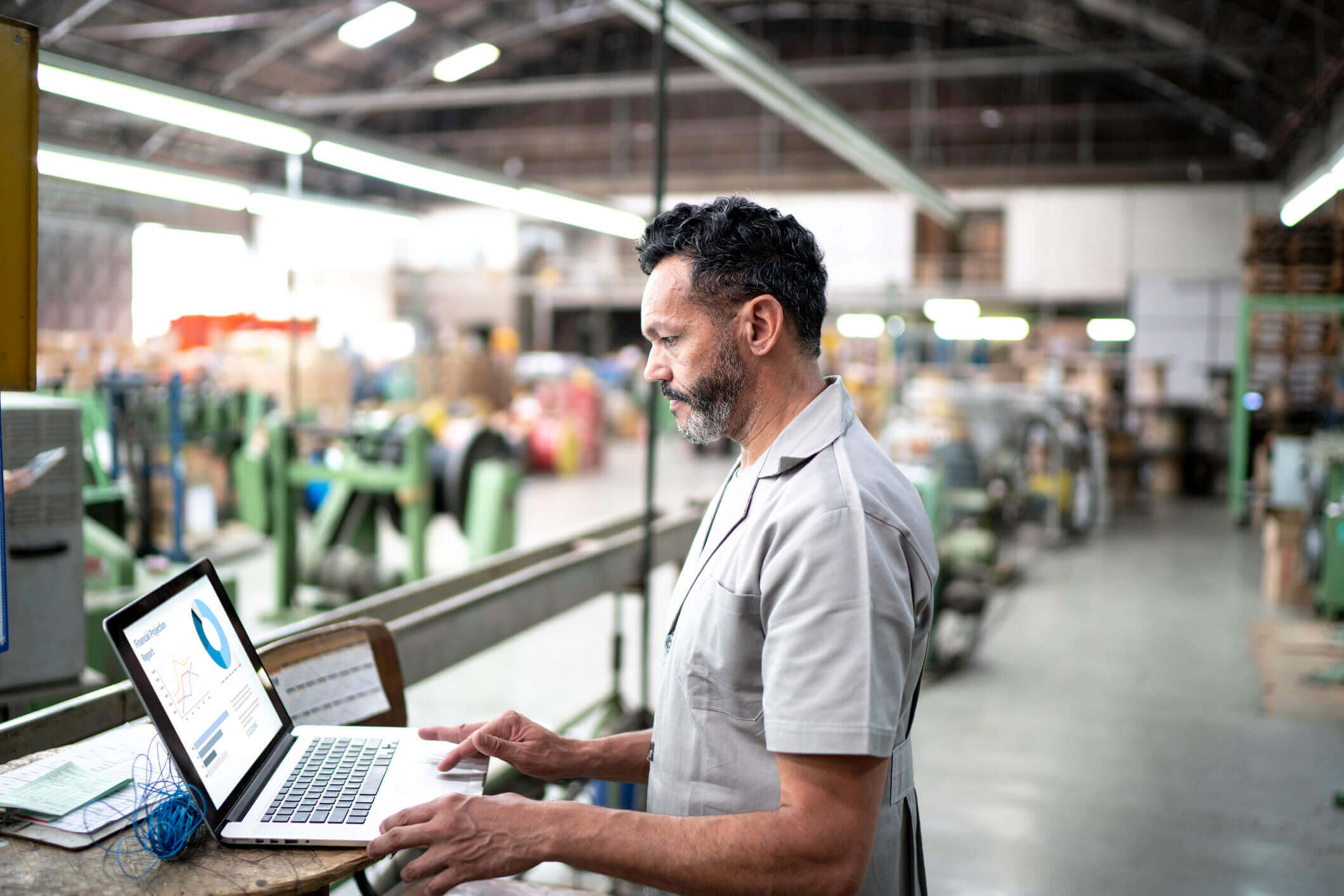 Digital Transformation
Moving "beyond the buzz words"
Leading companies continually look for opportunities to improve performance, streamline processes, better serve customers, increase collaboration, reduce risk, make data-driven decisions at scale, reduce emissions, and increase the velocity of work executed across the company. Today's leaders increasingly turn to "digital transformation" to achieve these goals.
But what is digital transformation? Put simply, digital transformation is the process of solving business problems with technology. Digital transformation requires the integration of people, processes, and technology, and it is built on a foundation of trusted, timely, and accessible data.
Digital transformation strategies vary, and your company must define whether it wants to be a leader, fast follower, or more cautious, risk-averse business reliant on fully established technologies. Each company's digital strategy must be aligned to, and an enabler of, its corporate strategy and company culture.
Across sectors, business leaders list digital transformation as a strategic imperative. For example, 89% of business leaders believe big data will revolutionize business operations in the same way the internet did according to a Forbes survey. Despite this level of focus and investment, many digital transformation programs fail to generate expected results. We attribute these failures to several root causes:
Leading with technology instead of business problems
Digital strategy not aligned to business strategy
Lack of leadership alignment and sponsorship
Insufficient focus on culture and behavioral change
Not adequately showing stakeholders "what's in it for them"
Not building a sound data foundation
Jumping to "the Ferrari", when a simpler solution would suffice
Inability to track digital initiatives and return on investment
There is a universe of established and emerging technologies for your business to consider, including cloud computing, dashboards and business intelligence tools, artificial intelligence and machine learning, robotic process automation, internet of things ("IoT"), blockchain smart contracts, digital twins, connectivity, collaboration, and mobility tools, and more.
First and foremost, our priority is to help you identify and prioritize business issues and opportunities. Once these opportunities ("use cases") are identified, we share our perspectives about the landscape of solutions available to address your needs. We assembled an ecosystem of partner companies offering leading solutions. However, our role is to define your requirements, survey the complete landscape of available options, and find the solution best for your business.
At every stage of the digital journey, we work side-by-side with your team to make the right decisions, engage stakeholders, and position your digital program to achieve desired results. Leveraging our 30-year history implementing complex change, we integrate people, process, and technology and maintain dedicated focus on change management. Together, we make sure your digital priorities – from design of digital strategies to rollouts of new applications, to expansive implementations of global systems and culture change associated with digital transformation – achieve measurable value and expected results.
Carnrite Insights
"Carnrite's consultants challenged us, which is what we needed to get where we needed to be."
Senior Leadership, Large E&P Independent
Get In Touch
If you have a business challenge or opportunity you would like to discuss, please contact [email protected]
Media Inquiries
If you have any inquiries or requests for comment/interview, please contact Lindsey Whitlock, Marketing & Communications:
[email protected] | direct: +1 (281) 940 8824