Performance Improvement
Proven track record built through decades of performance improvement experience.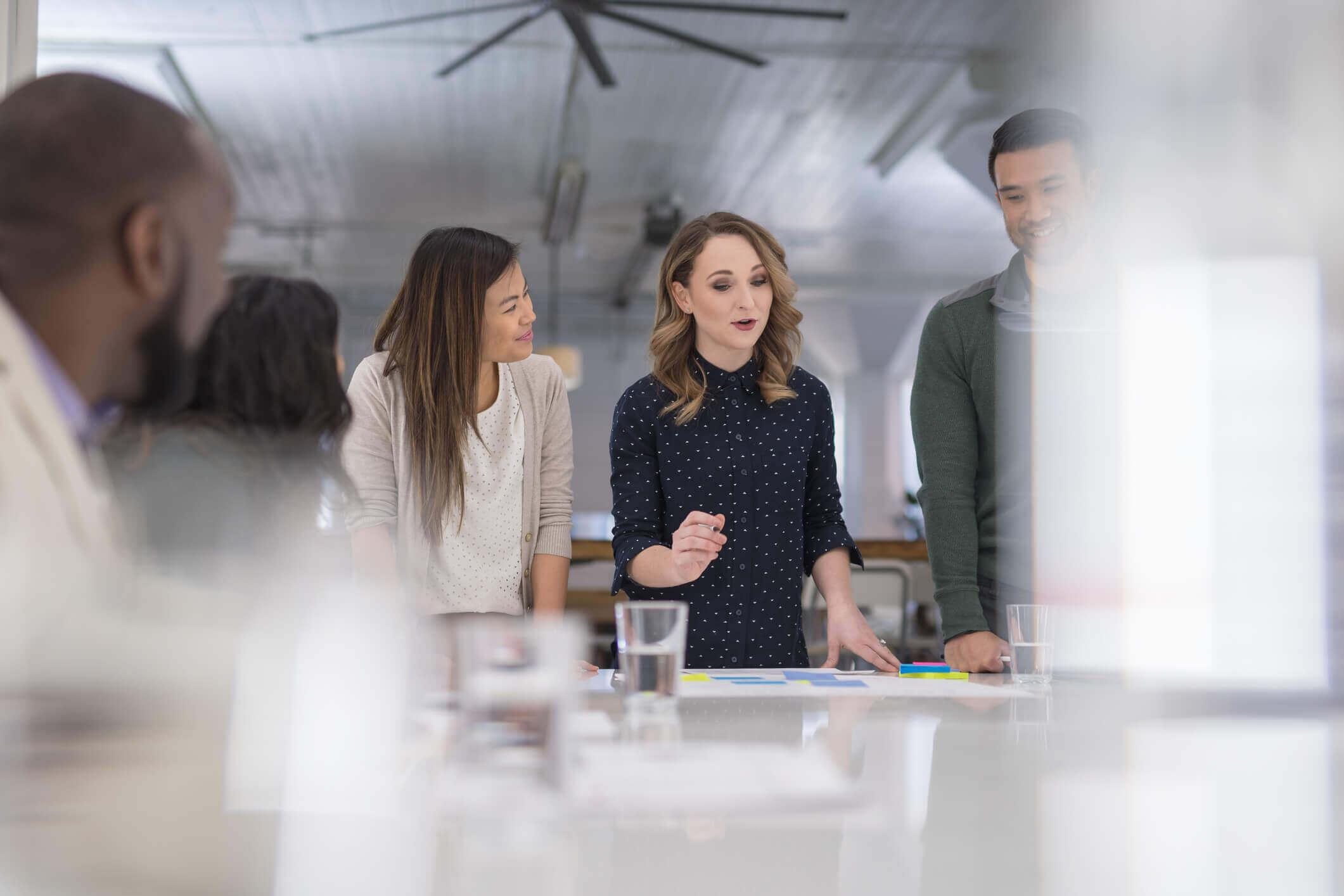 Performance Improvement
Your consulting partner of choice to improve business performance.
We partner with clients, as well as private equity and hedge fund owners, to enhance and preserve enterprise value and cash flow. Working alongside management, we help to reduce operating expenses and capital costs, optimize supply chains, restructure organizations, design new processes, and streamline existing ways of working.
No operational, organizational, or financial challenge is too large or too small for our Performance Improvement team. We work with client teams to improve business processes such as corporate planning, budgeting and forecasting, sales and operations planning, operations excellence, field development planning, factory model approaches to oil and gas developments, supply chain and logistics processes, and more. In other cases, we roll up our sleeves to analyze spend, conduct strategic sourcing events, and quickly right-size expenses.
Performance improvement services include:
Performance Assessments
Cost Reduction – Capital Investments, Operating Expenses, SG&A
Revenue Enhancement
Process Design
Process Improvement
Performance Improvement, Powered by Digital
Business Transformations
Interim Staffing & Management
Restructuring Support
Our performance improvement clients include integrated energy companies, independent exploration companies, energy services companies, refiners, chemicals companies, mining companies, manufacturers, power and utilities providers, and consumer products companies. Our clients are publicly listed and privately owned, including companies owned by some of the world's largest private equity groups. 
On occasion, we see opportunities to apply our expertise on an interim management basis. Overwhelmingly, we prefer to partner with existing management. However, interim management roles provide us with the opportunity to "eat our own cooking" and live with the results of our work. Here are a few examples:
Trinity River Energy (E&P company with assets in several U.S. onshore basins) – at the request of the company's private equity owners, we placed Carnrite Group personnel as Chief Executive Officer, Chief Financial Officer, General Counsel, Head of Operations, and Head of Supply Chain. Our team led a company-wide business transformation that resulted in a 40% reduction to G&A expenses, 25% reduction to major operating expense categories, and increased production uptime. We led the divestiture of >$300mil of assets, eliminated all debt, and efficiently wound down the company. 

Swan Corporation (manufacturing company) – we partnered with a private equity firm to acquire the company, with Carnrite Group writing an equity check alongside the private equity investor. Carnrite Group consultants took full-time positions as Chief Executive Officer, VP Manufacturing, and VP Sales & Marketing. Our team substantially improved EBITDA margins from -5% to 12% within 9 months, reduced cost of goods sold by 6%, grew the commercial sales channel by 40%, renegotiated pricing with unprofitable customers, negotiated settlements with unsecured creditors, and successfully sold the business. Our team stayed on with the acquiring company to support the integration. 

Epic Integrated Services (electrical and instrumentation company) – we negotiated with secured creditors to file for Chapter 11 bankruptcy protection and emerged 12 months later with control of the company. We placed Carnrite Group employees into all key leadership positions and shuttered loss-making businesses and facilities. We reduced SG&A expenses by 38% in 90 days, grew core business revenue by 200% in 18 months, rebuilt customer, lender, and vendor relationships, achieved 50% gross margins and 20-25% EBITDA margins, improved safety culture, and sold the company. 
These are unusually intensive examples of our Performance Improvement team's abilities, but they exemplify the results we achieve. We bring these same skills and experiences to business transformations, company turnarounds, and performance improvement initiatives done in partnership with existing management teams. Our first-hand operational experience – both as Carnrite Group and the combined prior industry experience of our consultants – differentiates us from competitors and provides us with a unique ability to relate to your challenges.
Regardless of your situation, our experience, special forces approach, practical business wisdom, and pragmatism allow us to help you make timely, bold decisions and sustainably improve performance. We work side-by-side with your team to quickly evaluate any situation and then develop an implementation roadmap that you can deploy and monitor, with or without our continuing support. While some consulting companies choose to work only at the C-Suite, we work from the wellhead or shop floor up to leadership, identifying opportunities, and improving performance at all levels of the organization.
Time is always of the essence when it comes to performance improvement. This is particularly true in distressed situations. If your company is in a distressed situation, our Performance Improvement team may be able to help you avoid the time delays and costs associated with bankruptcy protection. However, should bankruptcy or a court-supervised restructuring be required, clients find our services equally helpful during or upon emergence from bankruptcy.
"Our company has been reshaped for growth, which was one of the key criteria behind the transformation process. We thank our partner, Carnrite Group, for sharing their learnings and successes from other companies in transformation. They helped us look at what we need to improve and actually enabled us to start doing it." – CEO, Multinational Energy Services Company
Get In Touch
If you have a business challenge or opportunity you would like to discuss, please contact [email protected]
Media Inquiries
If you have any inquiries or requests for comment/interview, please contact Lindsey Whitlock, Marketing & Communications:
[email protected] | direct: +1 (281) 940 8824