Strategy & Transactions
Helping you define and implement corporate strategies, evaluate transactions, and integrate new companies and assets.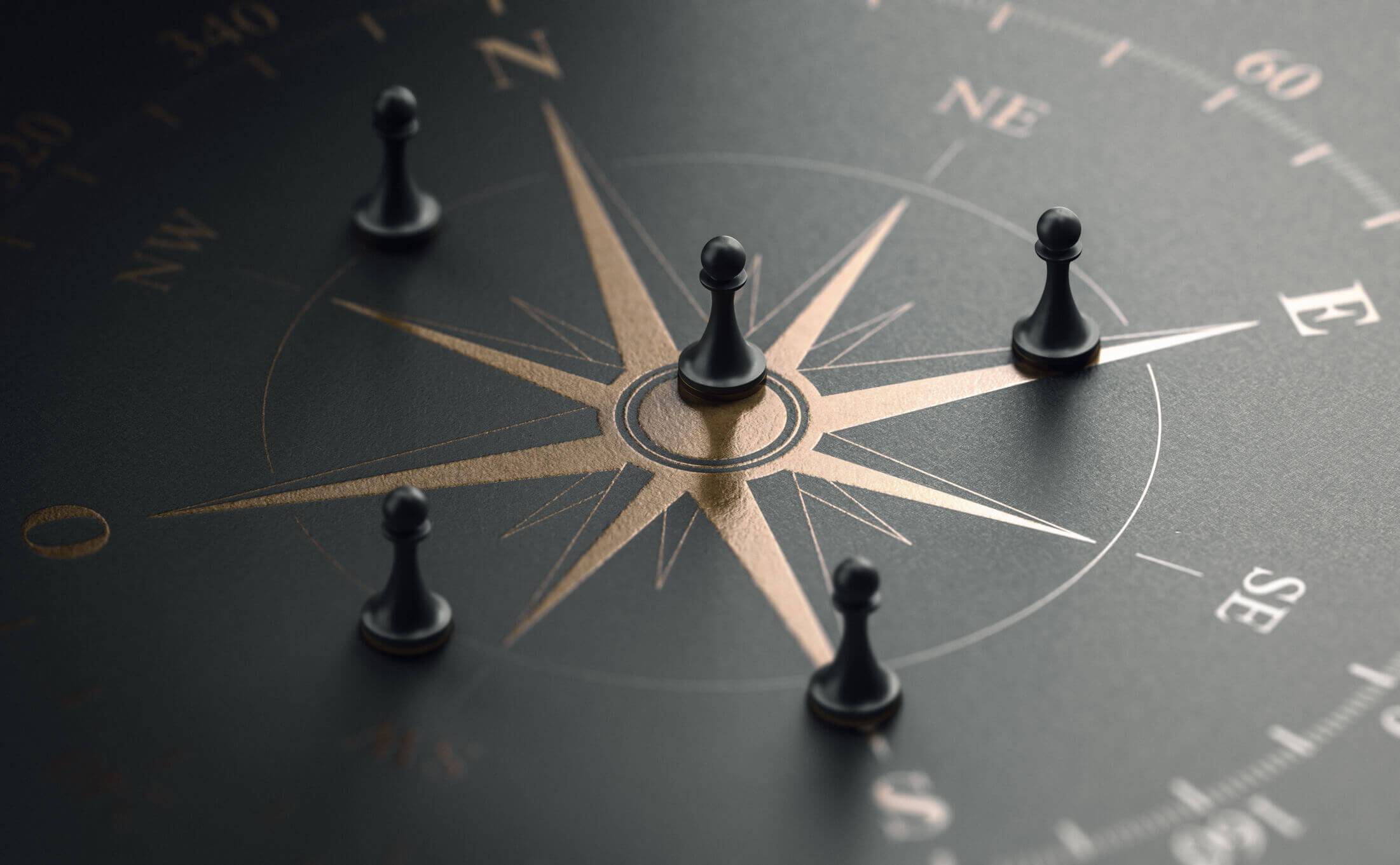 Strategy & Transactions
Your thought partner for strategic decisions.
Your company's strategy is more important than ever. Today's businesses are challenged by the unprecedented pace of technological change, continued globalization, and Environmental, Social & Governance (ESG) pressures. Furthermore, the ongoing pandemic's impact on workforce trends, global supply chains, and the economy at large has prompted even the best-run businesses to re-evaluate their strategies.
Carnrite has advised executives on corporate strategy, portfolio, and mergers and acquisitions since our inception in 1991, establishing a reputation as a go-to partner in the energy, industrial, and private equity sectors. We combine deep industry experience with decades of strategy consulting know-how to help you address strategic challenges and opportunities. We do not shy away from challenging your organization's thinking, and we engage all levels of your organization to collaboratively design and implement strategies that maximize enterprise value.
Our Strategy & Transaction services include:
Strategy Design

Strategy Implementation

Portfolio Assessments

Acquisition Screenings

Operational Due Diligence

Financial/Synergy Due Diligence

Merger & Acquisition Integration
Our Strategy
We start with the recognition that most companies already have a strategy. It may need to be refreshed given company, industry, or macroeconomic changes. It may also need to be more fully communicated or require further action to implement it. Regardless, most companies have a strategy. We begin our strategy projects by engaging key leaders in your organization to understand the current strategy and their perspectives about the business – strengths, weaknesses, opportunities, and ambitions. These engagements can be structured as interviews, surveys, and/or workshops.
In parallel, we conduct targeted desktop analysis. We must collectively understand the industry, your customers, and your competitors. For example: Is the industry growing? Where are your customers spending money? How have competitors' strategies evolved? What can we learn from recent M&A activity? Additionally, we'll want to assess your existing strategy documents and plans so we can begin to establish a "base case" financial model.
Our team summarizes the outputs from the leader engagements and desktop analysis and presents it back to your team. We want to make sure we're aligned on the existing business landscape, current challenges, and perceived opportunities before we begin to generate potential alternatives. From there, we work collaboratively with your team to evaluate a range of alternatives, exploring questions such as:
How will we attract investors and generate returns?

In which areas should we compete? (e.g., geographies, products, business segments)

What options do we have to get there? (e.g., organic growth, M&A, joint ventures)

How will we differentiate and win?

What should be the speed and sequence of our strategic moves?
Ultimately, the result is some combination of a decision tree, defined signposts indicating the optimal timing and/or business conditions that trigger each strategic action, and a multi-year strategic roadmap. Throughout the design process, our role is to challenge your thinking, contribute knowledge of your industry and customers, offer proven approaches and templates, and provide the dedicated resources you need to quickly reposition your strategy.
Then comes the hard work – implementing the strategy! We help think through all aspects of your company's Operating Model to connect business strategy to results. New strategies may require changes to your structure, people, processes, technologies, or metrics and motivators. Our Strategy & Transactions practice, with support from our Human Capital practice, is well equipped to help you quickly diagnose the actions needed to implement your strategy.
M&A
We have supported some of the most impactful transactions in the history of the sectors in which we work. Our team of experts can provide an objective assessment of your existing portfolio or help you identify potential acquisition targets. Perhaps more importantly, we help you successfully integrate acquired companies and assets.
Our team can manage the integration, help you achieve and exceed promised synergies, effectively integrate people and ways of working, orchestrate systems integrations and data migrations, or serve in interim staffing roles to help manage the increased workload during the integration.
Carnrite Insights
"For an industry driven by technology breakthroughs, we are still so slow to adapt. Embrace the energy transition and lead."
Al Carnrite, President & CEO
Oil & Gas Investor, September 2021
Get In Touch
If you have a business challenge or opportunity you would like to discuss, please contact [email protected].
Media Inquiries
If you have any inquiries or requests for comment/interview, please contact Lindsey Whitlock, Marketing & Communications:
[email protected] | direct: +1 (281) 940 8824