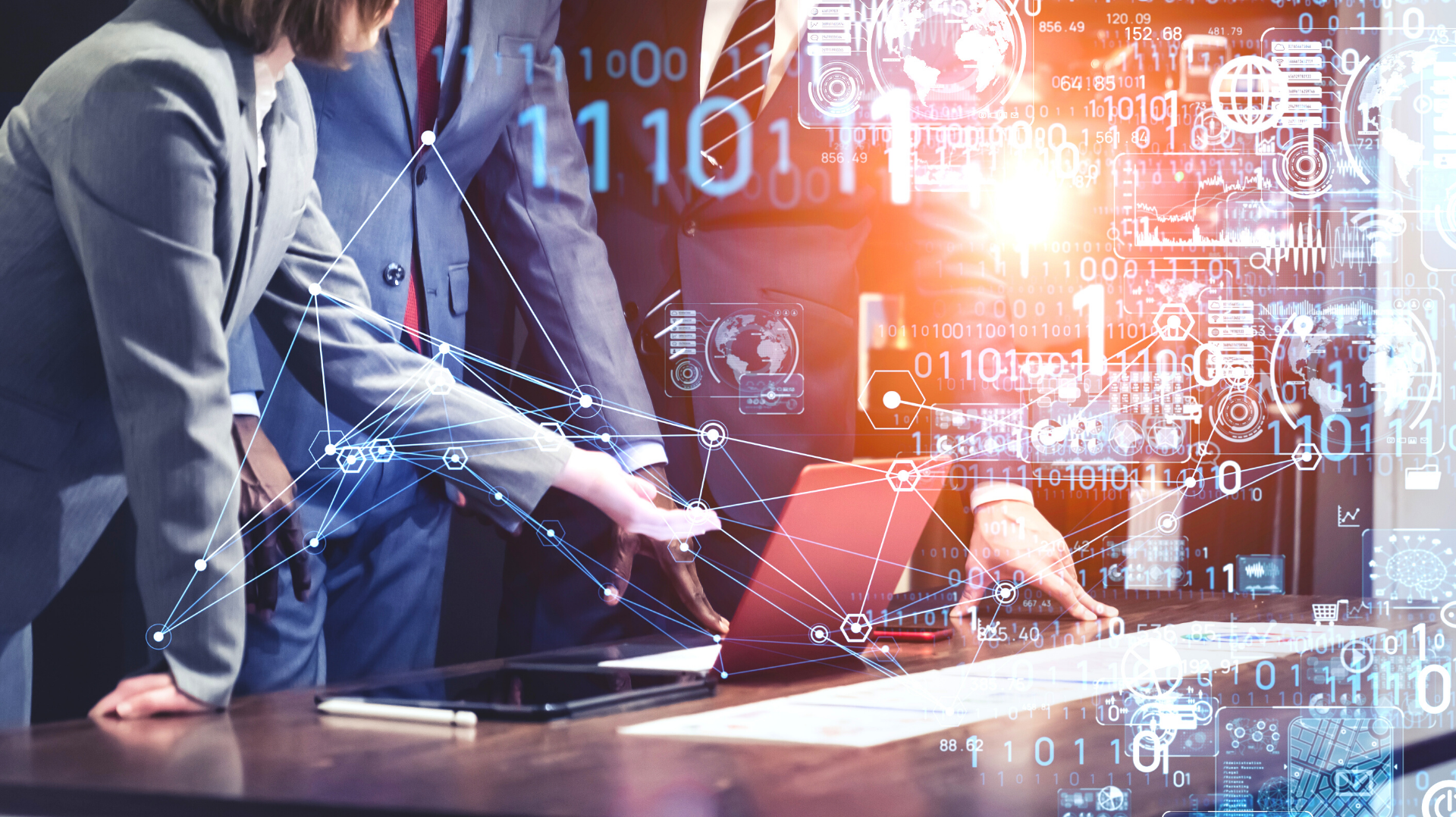 I Hate PowerPoint.
That statement is probably blasphemous in my industry, but it's true.  How can something so old, the Microsoft version of PowerPoint was released over 30 years ago, still be the benchmark of communicating requirements, project updates, wireframes, etc.?  I don't know about you, but I spend about 25% of my time on content and 75% of time fixing formatting and adding graphics.  That's a lot of time I can spend performing more value-add activities.  Thanks to Covid-19 and the new crop of tech-savvy customers, change is coming.
Are You In (Office) or Out?
Hybrid working culture is changing the way people collaborate.  Every day the list of companies that are revisiting their collaboration strategy is growing to ensure their workforce can perform near or above in-the-office levels.  Other industries have embraced the hybrid work model long before energy and industrial companies were forced to adapt due to Covid-19 and the new crop of tech-savvy talent.
A recent Gallup poll uncovered that about 70% of employees prefer a hybrid or fully remote work arrangement.  As of today, more than 50% of my previous clients are operating on a hybrid working model and it doesn't appear to be changing any time soon.  According to Microsoft, weekly meeting time for MS Teams users more than doubled in 2021.  Hybrid work options are also being cited as a key consideration when employees are determining their next job.
How has the Hybrid Model Changed Project Collaboration?
We've had to get a lot more creative and purposeful about virtual collaboration. As an example, I recently had the opportunity to work with a client who wants to build a blockchain product that will revolutionize the physical energy trading landscape.  It was a very cool and welcome departure from the standard system implementation projects I've been a part of for most of my career.  This client has direct access to customers in multiple time zones, which challenges the traditional consulting template.  The project team was tasked with coming up with a communication plan to make sure client engagement was as high as possible without in-person work available.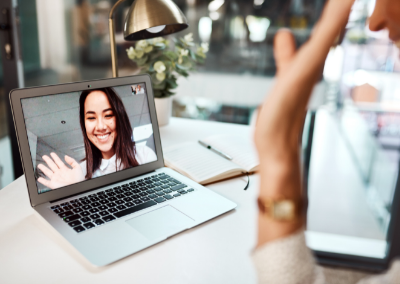 The Perfect Opportunity to Fail
For purposes of this article, I'm going to restrict the conversation to confirm the customer's "As-Is" processes.  Mapping As-Is processes is an approach that helps to document and evaluate a business's current approach and activities to execute certain business functions.  Normally, the process of confirming As-Is processes means a lot of meetings, reading through existing documentation, workshops with different business functions, and someone on your team with subject matter expertise to fill in the gaps.  There are likely several whiteboard sessions with boxes and lines and sticky notes.  The least experienced consultant in the room is then tasked with taking a picture of the chaos on the whiteboard and converting it into some digital format (MS Word or Visio).
In the case of the project I mentioned earlier, we had to find another solution for these sessions.  For this phase of the project, we used a tool called Miro, which is a web-based digital whiteboard that can be used to brainstorm, take notes, track projects, present ideas, etc.  One of the benefits of new collaboration apps like Miro is that everyone doesn't need a license to participate.  In most cases, only the person(s) creating things in the application needs a paid license.  Customers with "view only" or even "view and edit" may not require licenses as long as they can reach the URL through their company's firewall.  Operating in this manner helps keep project costs down (travel and software licenses) and removes the barrier of sharing data with multiple parties.  I can't tell you how many times I've created detailed swim-lane diagrams in Visio only to be told by the client that they cannot edit or view the file. This creates a slew of back-and-forth communication that slows down progress significantly.  Miro boards are "live" if the admin doesn't lock them down and allows the real subject matter experts, the customers, the ability to directly add their own sticky notes or update workflows on their time.
But Did it Work?
Rolling out any new technology to customers has its challenges.  One of the largest challenges is not just getting customers to use technology, but to use it in the way it's intended to achieve their business goals.  In this case, the goal of the meetings was to validate our understanding of the As-Is processes.  All client meetings were held remotely via MS Teams or Zoom so we had to make sure we were adequately prepared.  Before each meeting, our team created the Miro board and sent the link to the customers ahead of time to ensure they could access the boards through their firewall.  Once the meeting started, we took no longer than 5 minutes to train the attendees on the basics of navigating the board and adding comments.  The boards were well organized with color-coded virtual sticky notes identifying features, pain points, comments, etc.  It was clunky at first, and some customers leaned into it faster than others, but overall, the approach was successful for about 80% of the initial meetings. We continued with a similar approach for subsequent meetings and that 80% number increased as did customer engagement.  Within a couple of weeks, customers were updating the boards on their own inside and outside of meetings!
We had to work through the discomfort to achieve our goals and gather the information necessary to proceed to the next phase of work.  Had I been met with any pushback from customers earlier in my career, I would have likely been advised by senior managers to revert to the status quo.  I'm thankful for amazing customers that are open to trying new tools and collaborating differently.  I'm also thankful for our strategic partners that educated me on new ways of working.  Since this project, I've researched several other apps that I plan on using for future projects (Figma, Lattice, ProductBoard, Mural etc.).
Choosing the Right Partner
In addition to the functionality described previously, tools like Miro and Mural allow users to add images, videos, and files on the same board.  They also offer integrations to other common project tools like Jira, Trello, Zoom, and Slack, allowing you to create an ecosystem that removes data silos and provides transparency and quick access to information that Project/Product Managers should find very helpful when steering the ship.
It's critical in the current working landscape that your digital transformation partner be agile in thought, communication, and execution.  The next time you're going through your vendor selection process, ask what technology will be used to perform the work and discuss how they collaborate inside their team and with customers.  If they're still using legacy tech, can they really lead you down the road to technical innovation?